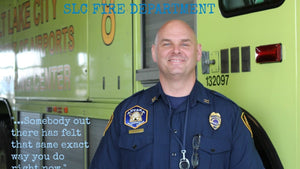 "Put Your Pride On The Shelf And Get Help"
A long video but worth the watch. You may not be going through it right now, and I hope you never do have to deal with it.... but statistically you may and there is a high probability that someone close to you is going through it, will go through it, or has gone through it.
Try to walk a mile in their shoes and listen ... be there for them. Lend and ear. Be compassionate (it's in our DNA). Help them or help yourself. Get some help.
You (we) are not alone.
---